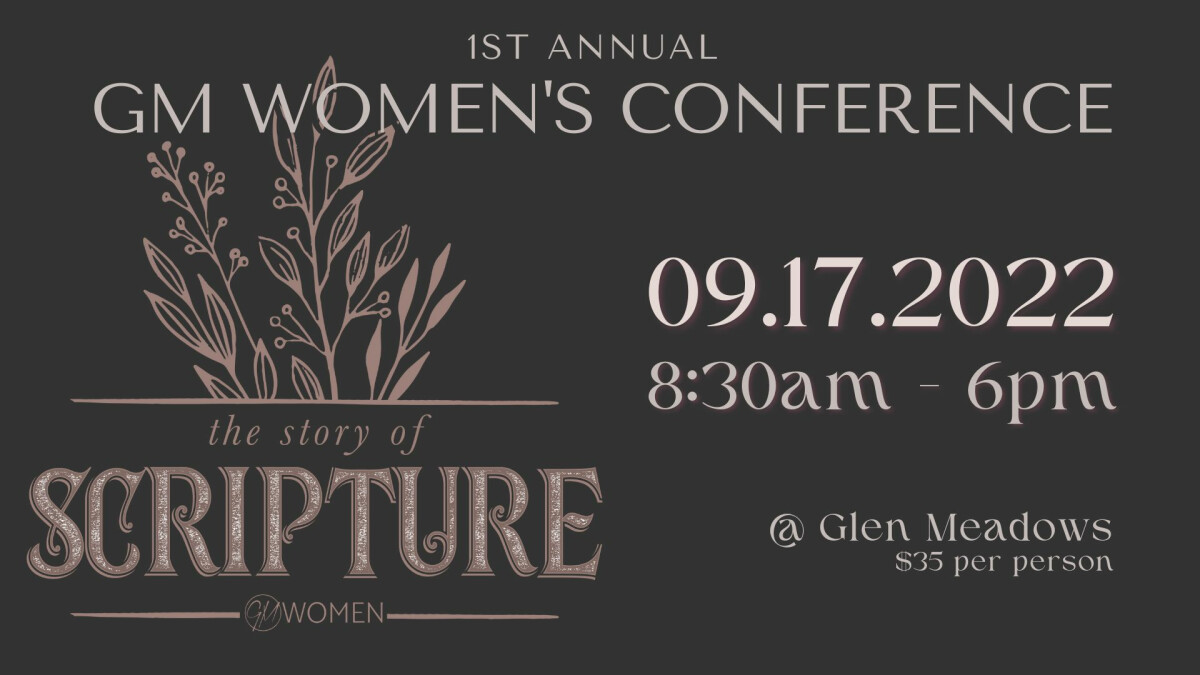 Saturday, September 17, 2022, 8:30 AM - 6:00 PM
Join us for the first GM Women's Conference all about The Story of Scripture. Most of us know some Bible stories and some of us may know a lot of them. But do you know how they fit into God's BIG story as presented in the Bible? And do you know where YOU fit into that story? The world tells us a lot of stories about who we are and how things work, but the Bible is the true story of the whole world!

We will spend a full day in worship led by Bekah Cain, learning the story of scripture from Sommer Roller, and participating in breakout sessions led by Kris Roller, Kim Hollik, and several other GM Women's ministry teachers. You will leave not just with new knowledge, but with tools to grow your walk with the Lord.

Price for the event is $35 per person when you pre-register (or $50 at the door) and includes childcare, breakfast, full lunch, afternoon snacks, and special conference swag. Branded Cotton designed conference shirt will be available for purchase as well as a curated selection of books relating to the conference and breakout topics, and an iced coffee bar in the afternoon.

Come ready to dive into God's word, take a step away from your day-to-day life, and celebrate God's big story!