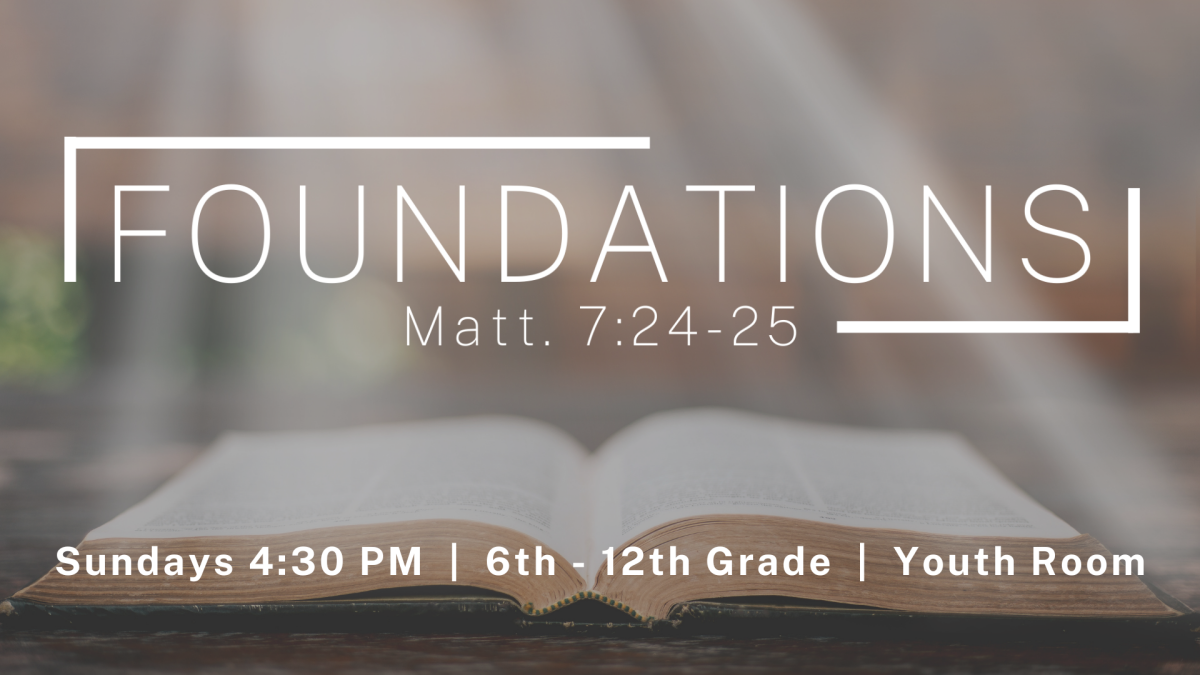 Every Sunday, from 08/21/2022 to 12/18/2022, 4:30 PM - 6:00 PM
Description
We are called to make disciples who make disciples, but many of us struggle with what that looks like because we ourselves have not been taught how to be a disciple.
In Foundations, we will be going over what it looks like to hear and act on the words of Jesus, so that we might have a sure foundation when the storms of life hit (Matt. 7:24-25). Learning what the Bible says and how to implement that into everyday life will be at the core of our time together. This will take the shape of:
Practicing Spiritual Disciplines
Knowing how to Read and Study the Bible
Knowing the Story of Scripture
Understanding Basic Theology
This is a time for anyone at any level in their walk with Jesus to come and learning how to grow closer to Him. There are so many layers to each of these areas, but we will be starting from ground zero and building from there.
Format
Our normal outline for an afternoon looks like this ...
Food & Fellowship

Scripture Memory

Teaching/Group Discussion

Corporate Prayer
Expectations
Since the success of the program will depend on consistency in participation from each student, there are a couple of expectations we have for those involved.
Attend - Each time we meet will be building upon each other, so too many consecutive misses will have a negative affect on the student's, and the class', experience.

Read - There will be a little assigned reading nearly each week, that our conversation will be based upon.

Serve - At the heart of all of this is putting into action what we are learning. Students will be expected to serve on one of our Student Volunteer Teams during their time in the program.