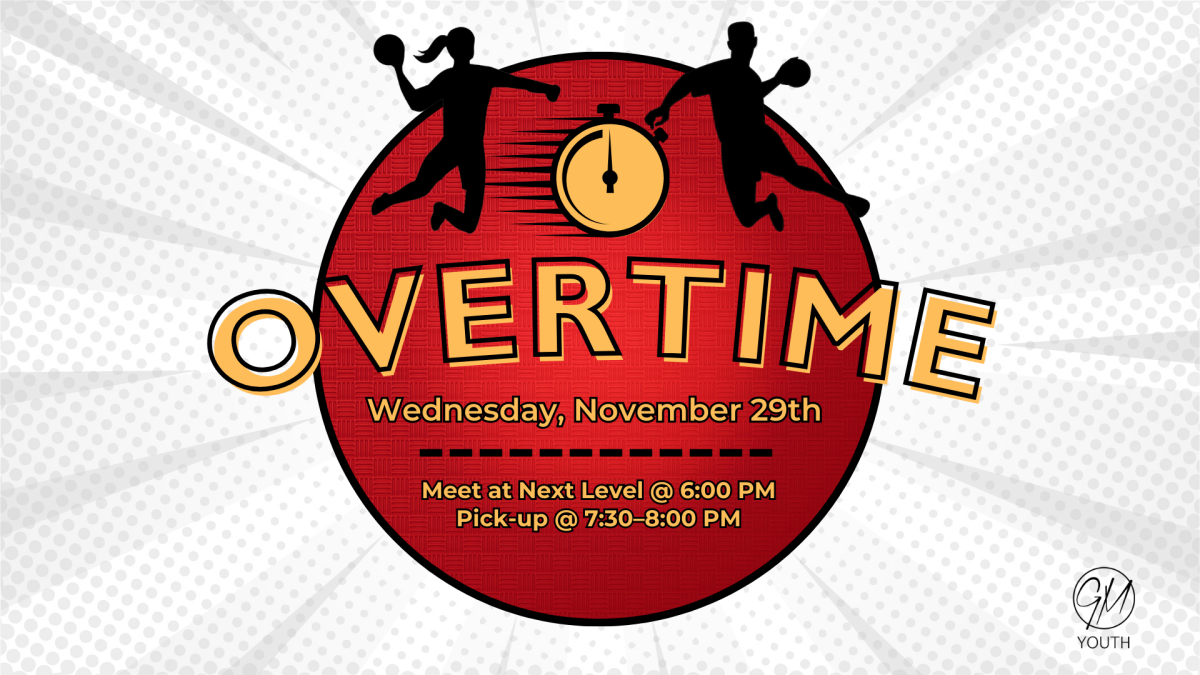 Wednesday, November 29, 2023, 6:00 PM - 7:30 PM
Overtime is coming up! This is a special event that we like to host once a semester when we simply have some fun with students and build relationships! We always look forward to these!
This event will be at Next Level starting at 6:00 pm, November 29th! We are having our first Student verses Leader Dodgeball Game where you for a very limited time can throw a ball as hard as you can at your favorite LIFE Group leader! Not only that, students can also play mini golf with their friends!
Come on and join fun!
**Please keep in mind that this event is a Meet-Up style event, meaning we do not have
control over the environment, and there may be times when students are playing without direct supervision from GM Youth Staff or Volunteers. We strongly encourage all parents/guardians to have conversations with their students to address any concerns this may raise.