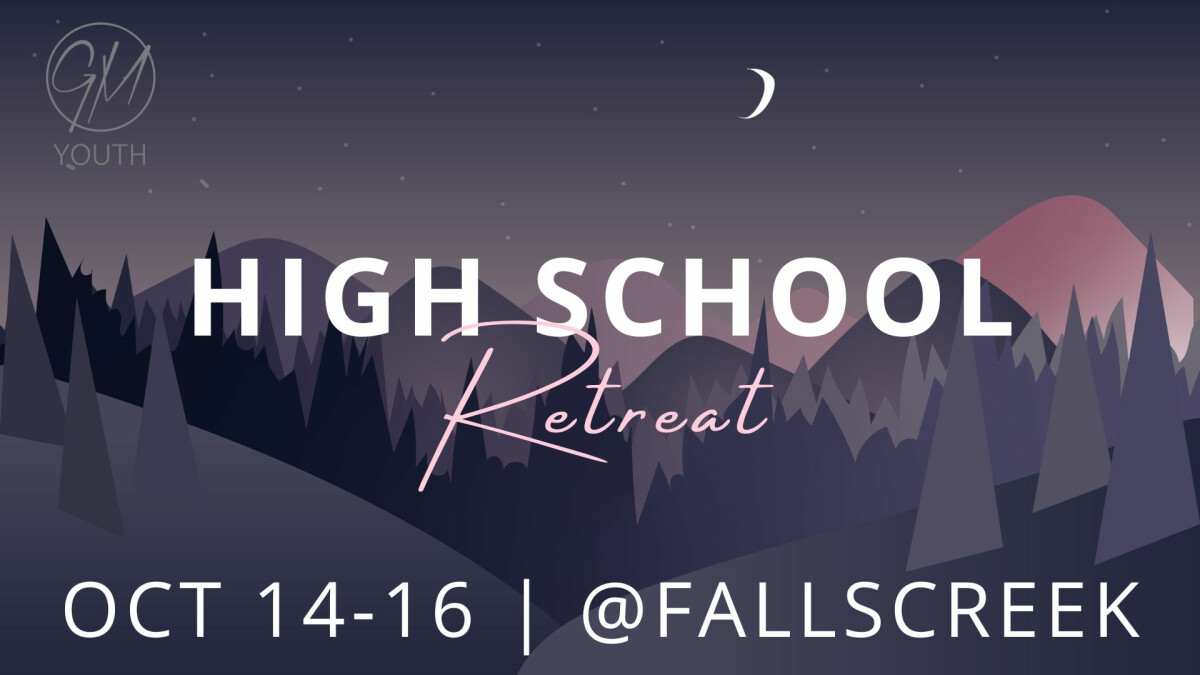 Friday, October 14, 2022, 12:45 PM - Sunday, October 16, 2022, 5:00 PM
Sometimes you just need to get away from it all and recoup. That's what the High School Fall Discipleship Retreat is all about. Our high school students will be making our way back to our beloved summer camp, Falls Creek, to enjoy special sessions of worship and preaching from the Word of God. Think summer camp, but more laid back and crammed into one weekend. :-)
To make the most of the trip we will be leaving after lunch on Friday (10/14), and will return early Sunday evening (10/16). The cost includes food while we are on the camp grounds, but please bring spending money for dinner on the way up, lunch on the way back and any snacks or souvenirs you may want to pick up.
Schedule:
Friday, October 14th


12:45 PM - Meet at GMBC by Offices
1:00 PM - Leave from GMBC
7:00 PM - Arrive at Falls Creek

Saturday, October 15th

Have a great time with the Lord and one another

Sunday, October 16th

11:00 AM - Leave Falls Creek
5:00 PM - Arrive at GMBC
If you have any questions, please don't hesitate to give us a call or shoot us an email!
Please be sure to download and complete the the following forms, as you will need to upload completed copies in order to finalize registration.
Falls Creek - Fall Back Weekend Student Waiver Form