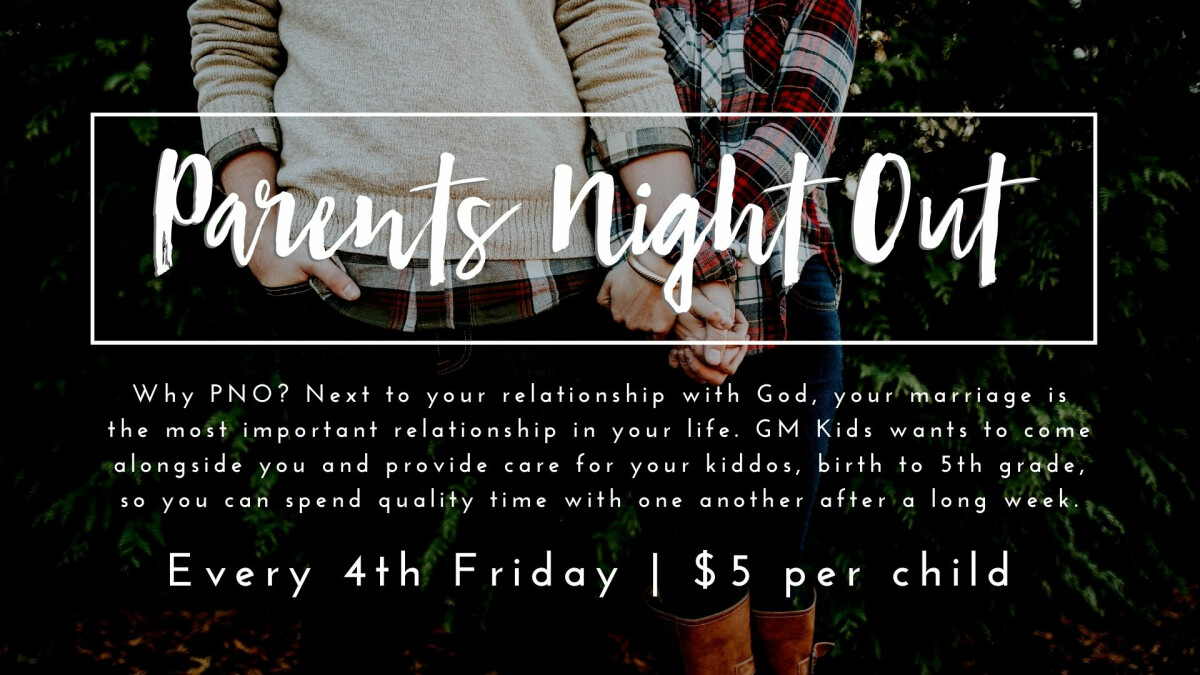 Fourth Friday of the month, 6:00 PM - 10:00 PM
Parent's Night Out
(for our Church Members & Prospects only)
At Glen Meadows we desire for our families to stay healthy, and one way we can help is with Parent's Night Out (PNO), which provides our parents with some precious time together. We feed the children pizza, and have fun, organized, themed activities planned for them each month. We provide childcare for ages birth through 5th grade for ONLY $5/child! You can't beat that for a cheap date night!

Parent's Night Out is from 6:00pm to 10:00pm every 4th Friday of the month (unless specified*).

Sign up at the Children's Registration Counter or call the church office by noon on the Wednesday before each Parent's Night Out.
2022 Parent's Night Out Schedule
Jan 28
Feb 25
Mar 25
April 22
May 20*
Jun 24
July 22
Aug 26