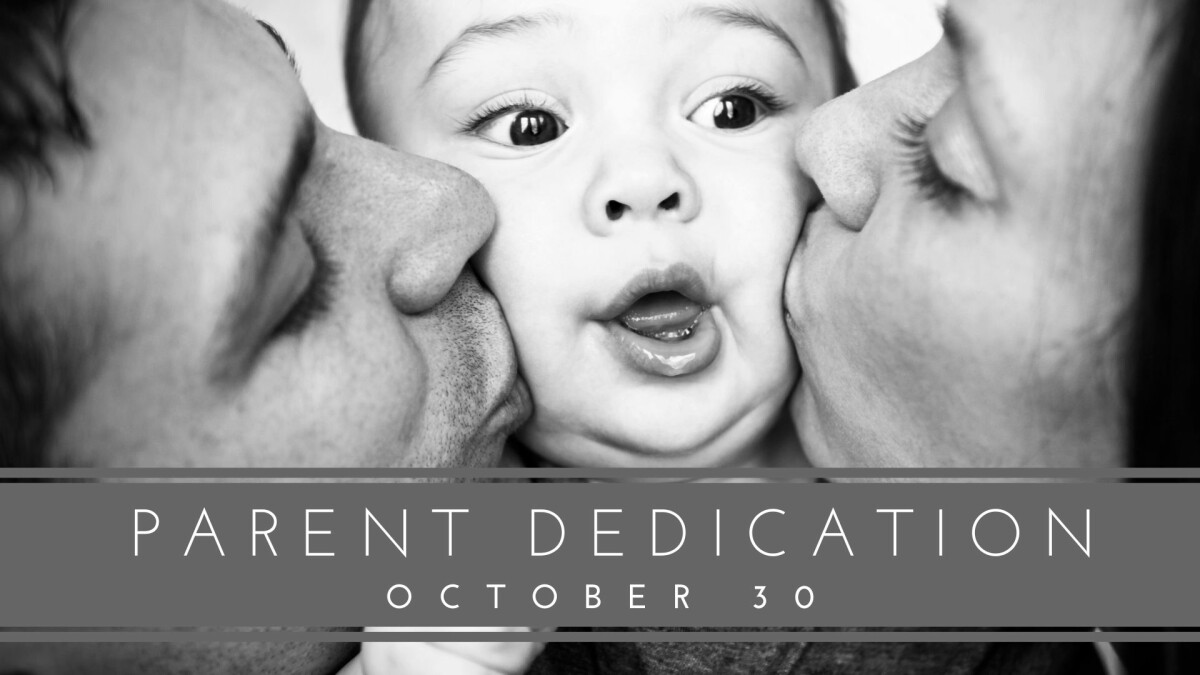 Sunday, October 30, 2022, 11:00 AM - 12:00 PM
You are the most influential person in your child's life! Parent Dedication is an opportunity for parents to make a commitment before God, family, friends, and church family to raise their child to know and love God. Dedication represents giving back to God the gift that he has given to you as a parent. Invite your family and friends to attend the 3rd service (11am) and join the celebration.
There is a parent dedication quarterly on the 5th Sunday of the month. If you are interested in bringing your child(ren) for Parent Dedication or just have questions, please register below.