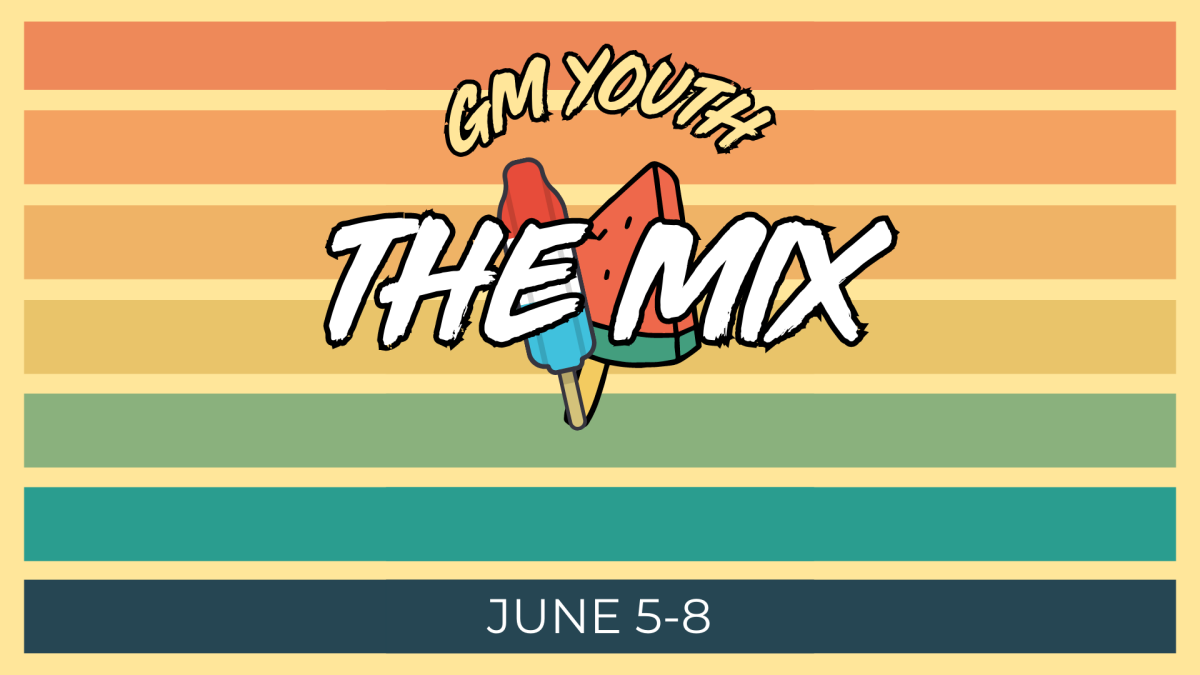 Daily, from 06/05/2023 to 06/08/2023, 12:15 PM - 3:30 PM
GM Youth invites you to join us for The Mix, these exciting events take place every day after VBS.
Once students are
done
with their
responsibilities
for VBS, they are to meet the Youth team at the
lake house for lunch at 12:15.
At 12:45pm, we will head to the scheduled activity for that day!
Monday

: Bentwood Pool, 1:15 pm - 3:15 pm


Tuesday

: Next Level Sports, 1:15 pm - 3:15pm


Wednesday

: Ultimate Air, 1:30 pm - 3:30pm


Thursday

: Lake Day @ GMBC Lake House, 3:00 pm - 7:00 pm
**We ask that your student be picked up at said location each day. Pick-up times do vary a bit since each venue is able to accommodate us at slightly different times.
$35/week (covers the cost of lunch and event entry)