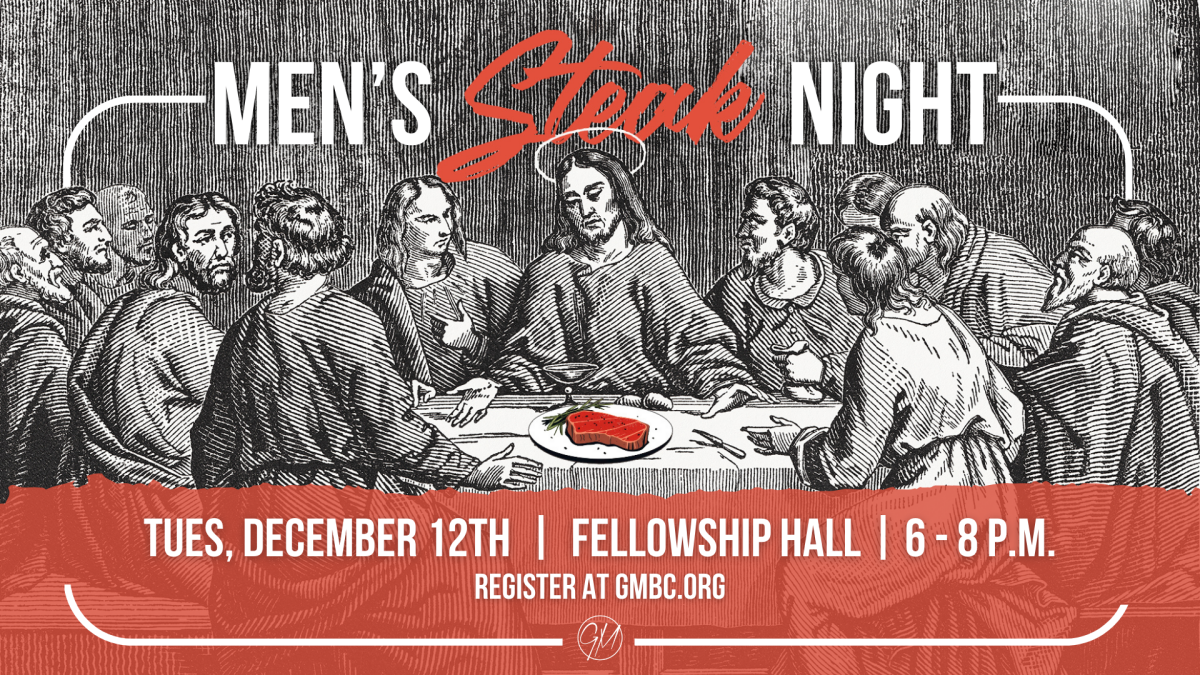 Tuesday, December 12, 2023, 6:00 PM - 8:00 PM
Join us for the annual GM Men's Steak Night!
We will share a delicious steak meal, fellowship, and encouragement. Our guest speaker will challenge us to be better men, fathers, husbands, and friends. The goal is not just to fill stomachs, but to provide an opportunity for the Lord to fill our hearts and change our world.
Come connect with other broken men, that are striving to be more like Jesus.
Oh! And there is Steak too!
Make sure you register, so we know how many cows to "sacrifice".
This is a FREE event, however donations will be accepted.