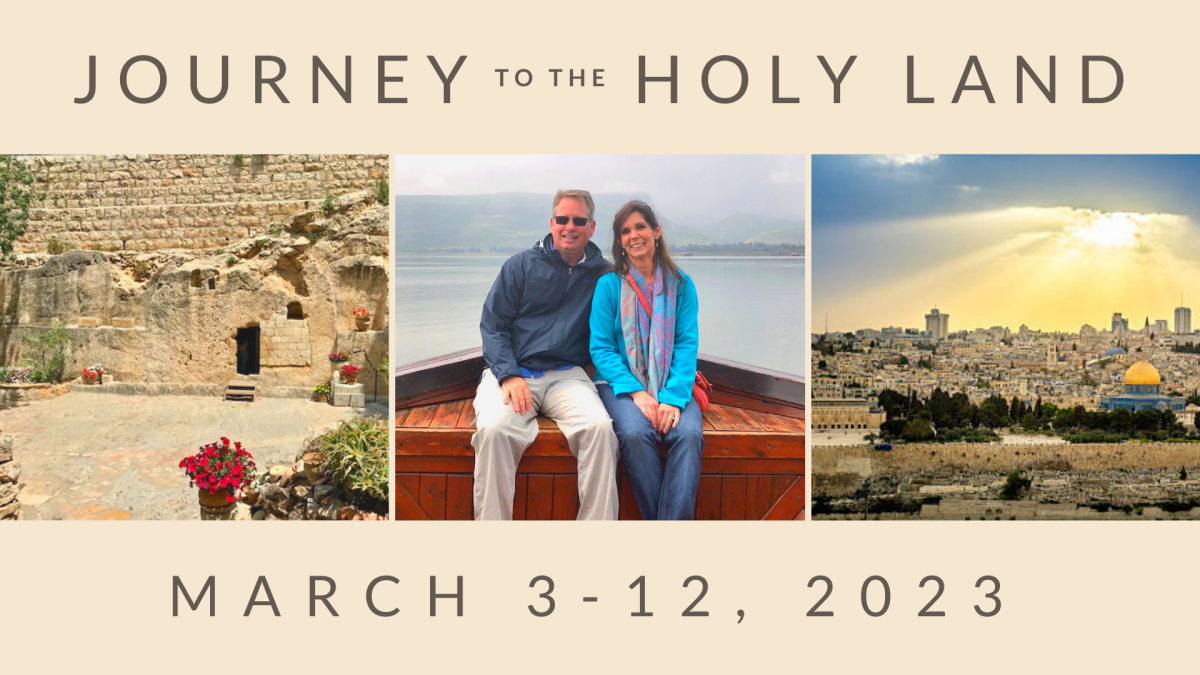 Friday, March 03, 2023 - Sunday, March 12, 2023
INFO MEETING OCT 2, 2022 | 12:15 | ROOM 104
You are invited to join us on this very special trip as we examine the "Disciple-Making Life of Christ". We will see the Bible unfold right before our eyes with the back-drop of spectacular sites. We will follow the steps of Jesus and observe his disciple-making model and method that changes our lives and the world around us. We will also see the depths of history in each location, which will give us a better grasp of our Bibles. Our Israeli tour guide will provide rich historical context with captivating stories of biblical and modern history.
We have teamed up with Signature Tours who will be leading our trip and taking care of all registrations.
For more details on our trip and/or to sign up click HERE
To learn more about Signature tours click HERE
Brochures and Registration Forms available at the Connections Counter or at the GMBC Office.