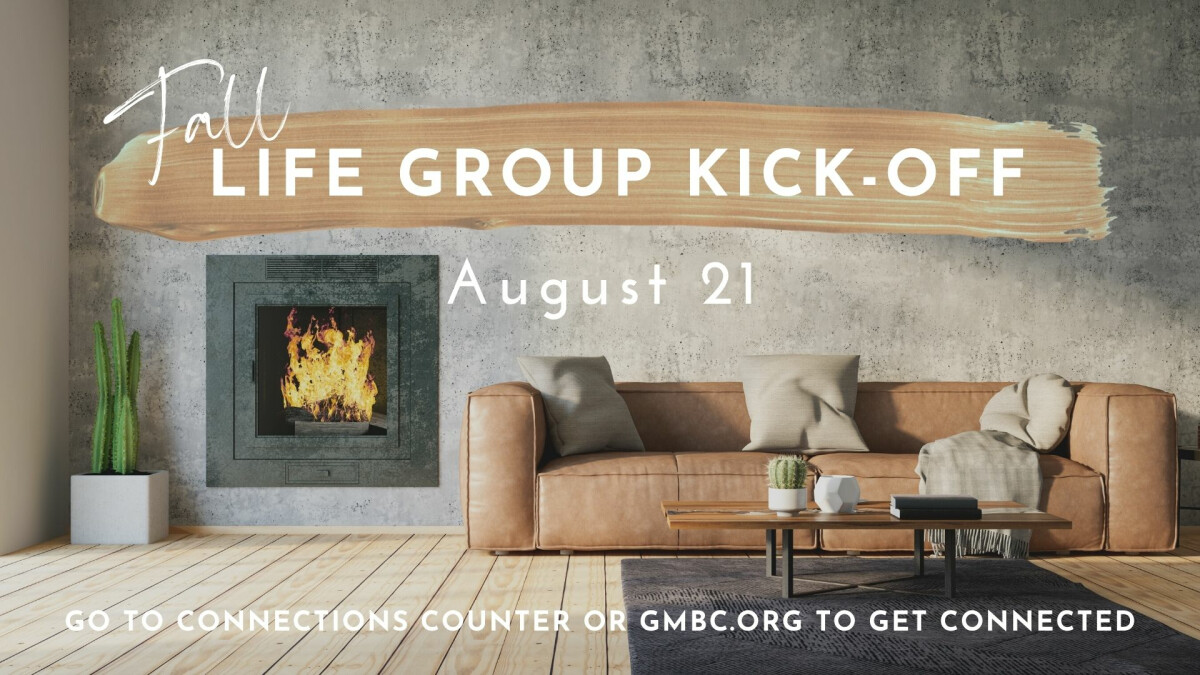 Sunday, August 21, 2022
Fall Life groups kick off
Get ready for an epic fall as Pastor Mack launches a new sermon series to piggyback on the current one in 1 Samuel. We will be diving into the book of 2 Samuel, where we will learn why David, despite his faults and failures, was a man after God's own heart.
If you are not in a LIFE Group and would like to join one, please click below to find a group in your area. When you find a group, email us at so we can get you connected right away! We can't wait to do LIFE with you!!!
If you need childcare for your Mon - Thurs group, please click below to register [please do this for each week you attend LIFE Group].