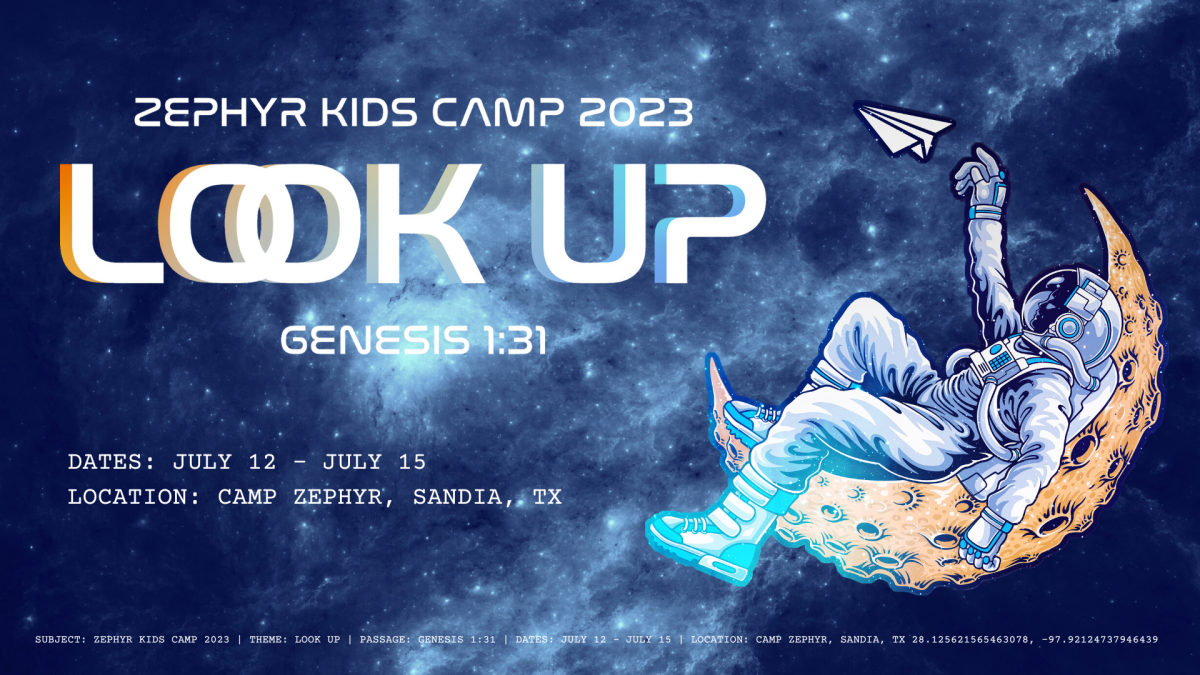 Wednesday, July 12, 2023 - Saturday, July 15, 2023
This year our Kids Camp will be held JULY 12-15 in Sandia, TX at Zephyr Camp.

Zephyr Kids Camp is 4 days of excitement and non-stop fun. There will be a block rotation schedule that allows your kiddo the most time at as many activities that can fit into the day.

The Glen Meadows Kids Team and Zephyr Staff take great pride in making sure that your 3rd-5th grade students have an awesome time while staying safe and learning truth from God's Word at the same time. Each night has a dynamic worship time followed by some wild and crazy special events…fireworks, games and fun! Your child will not want to miss out on this epic summer adventure!
Zephyr Kids Summer Camp
July 12 - 15
For completed 3rd grade thru completed 5th grade
$320/camper ($80 non-refundable deposit upon registration)