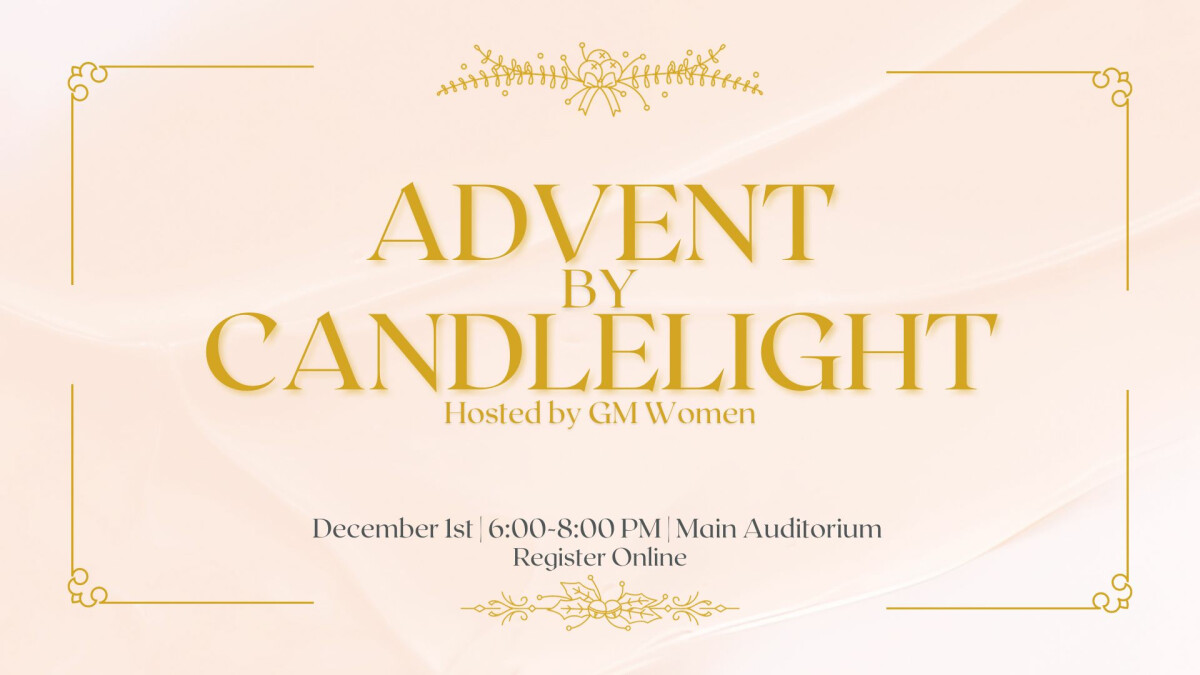 Friday, December 01, 2023, 6:00 PM - 8:00 PM
**Registration for Advent by Candlelight is closed. We've reached max capacity for this event. If you've already registered or are at a hosted table, we will see you Friday night. If not, we hope to see you next year! If you'd like to come for the service portion only, you may arrive at 6:45 and seat yourself in the balcony until that seating is full!**

Advent by Candlelight is an intimate gathering where Table Hosts and their guests experience a night of focused reflection on Jesus and the real meaning of Christmas. Please join us for a night of beautiful worship, a wonderful meal, and so much more.